Good Vibes, Great Service & Gorgeous Hair
Studio Lane is an award winning, boutique hair salon located at Paradise Point on the Gold Coast.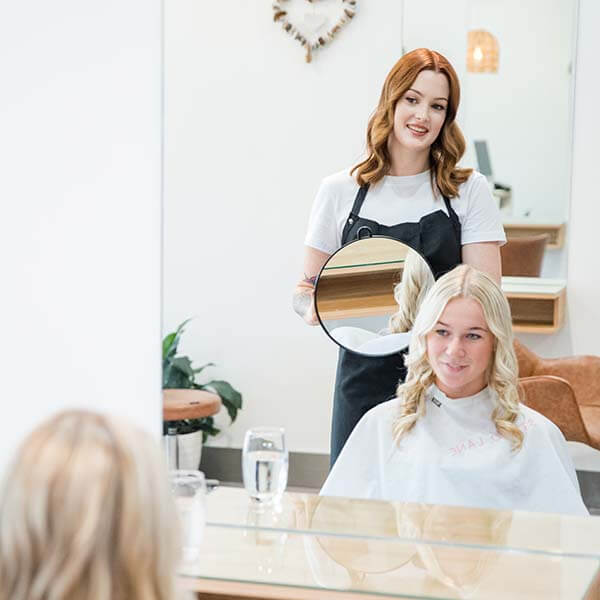 Leading the way in creating beautiful hair
A SALON OF PASSIONATE HAIR CARE SPECIALISTS, PROVIDING A RELAXING PERSONALISED EXPERIENCE FOR EVERY CLIENT.
At Studio Lane, we believe happiness is a hairdresser that listens and cares. Over the last 25 years, we've become experts in colour transformations, advanced cutting techniques and professional styling. Our team is here to help you look and feel beautiful inside and out. Looking for sunkissed highlights, natural looking colours, blending greys or a brassy free blonde? We're ready to help!
Does your hair need a refresh?
WITH OVER 25 YEARS EXPERIENCE, WE'VE DISCOVERED THE SECRET TO A GREAT HAIR DAY IS A STYLIST WHO LISTENS.
When you book in with us, you receive a one on one consultation with an experienced stylist who is an expert in specialised colouring and cutting services. Together we will work to achieve your desired look and hair goals while making sure your hair stays healthy and beautiful.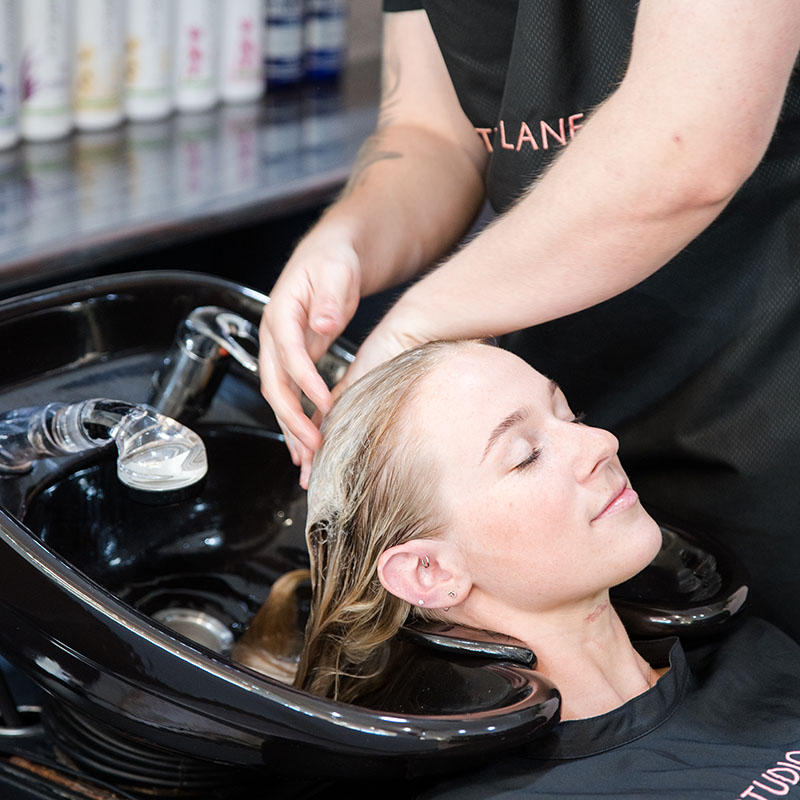 Our Studio
Home to quality haircare, creative technique and 5 star service.
At Studio Lane, you'll be greeted by a collective of Gold Coast's top hairstylists, who are dedicated to making our studio an inclusive space where you can enjoy some hard-earned you time. A salon where you'll walk into a relaxing atmosphere and walk out with fresh, beautiful hair that you'll love!