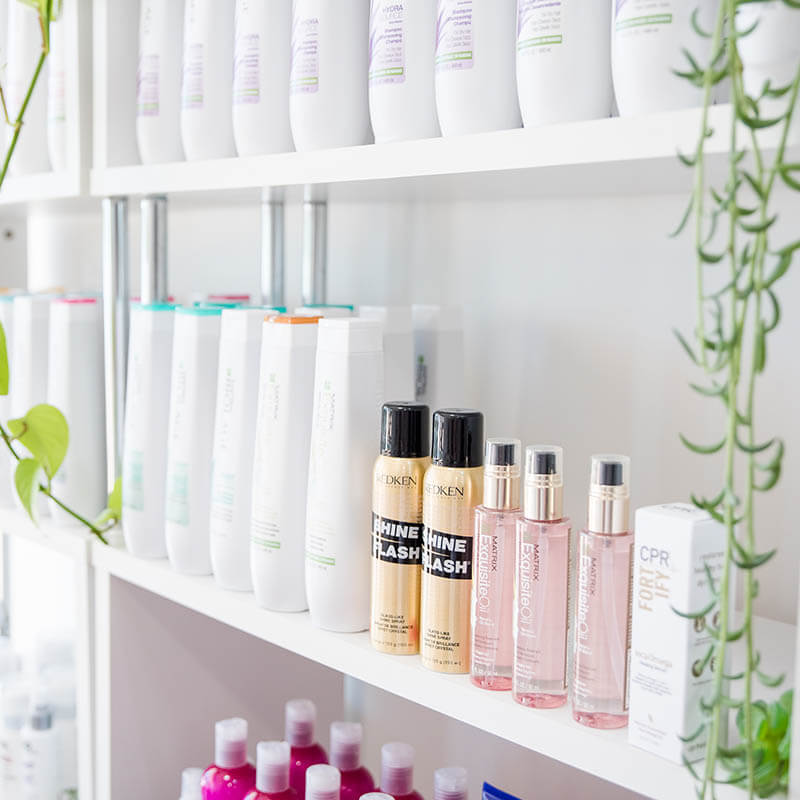 Book a seat with us!
We recommend booking in a consultation with us prior to your appointment, so please get in touch with our friendly team online or over the phone
Tuesday
9:00 AM - 5:00 PM
Wednesday
9:00 AM - 5:00 PM
Thursday
9:15 AM - 8:00 PM
Saturday
8:00 AM - 1:00 PM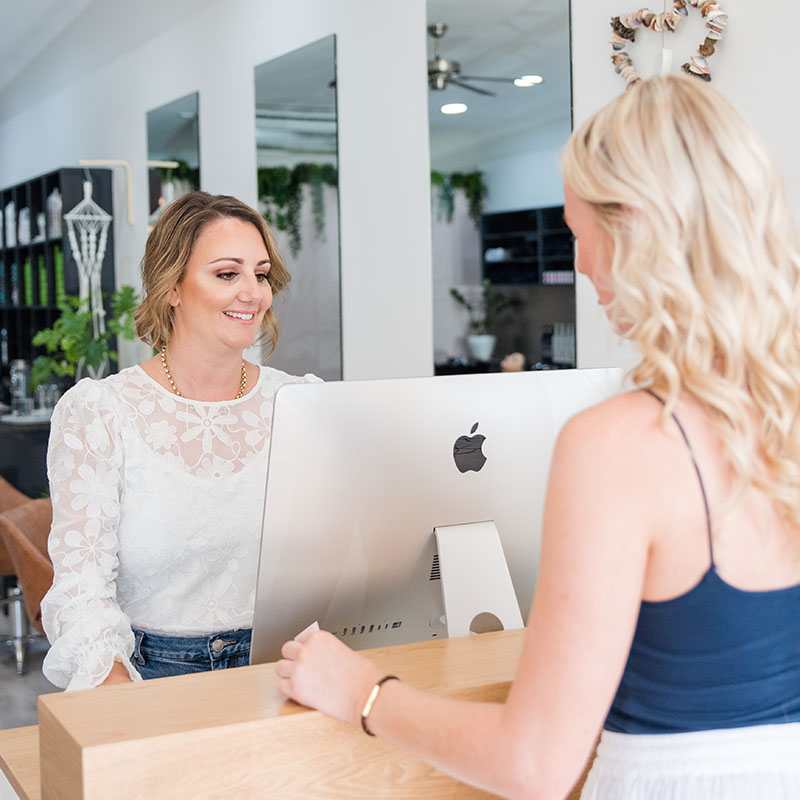 PARKING
Free parking is available however please note that the parking spaces are time restricted.  There are 2 hour and 4 hour parking zones so please be mindful of the zone you are parking in.
FREQUENTLY ASKED QUESTIONS
How far in advance should i book my appointment?
To avoid disappointment, we recommend that you book your appointment as early as possible.  If you can not find a suitable time online you can add yourself to our waiting list.
What products do you use?
We use CPR colour, Bhave Keratin treatments and Evy hot tools.
How much is my service going to cost?
We provide complimentary consultations and can give you an exact price before starting your service.  For a rough price please click here?
Do you offer gift certificates?
What if I am running late?
We will always do our best to try and fit you in with another stylist if possible. However, late arrivals of more than 15 minutes may not be able to be accommodated for and therefore our booking/cancellation policy will apply.
Should I wash my hair before my appointment?
What payment methods do you accept?
Will my price be cheaper if I don't have my hair dried?
We are an all inclusive salon so if you choose not to have your hair dried it is the same price.
What is an emerging stylist?
When you book an appointment with an emerging stylist at Studio Lane Hair Boutique, you provide these new-to-the-industry professionals with an opportunity to develop their skills at a discounted price. Emerging stylists are competent in performing basic colouring, cutting and blow drying and are working on building more confidence as they perfect their skills. All appointments are overseen by a mentoring stylist to ensure they use the correct techniques.